Yellow Vest protesters have returned to the streets of Paris to honor those injured in months of demonstrations and to condemn the police for using rubber-ball projectiles.
An estimated 13,800 people gathered between Daumesnil and Republic avenues, according to a count by Occurrence
cited
by Liberation. Live coverage of the protests show clashes, with police firing tear gas into the crowds of demonstrators on the smoke-choked streets in Paris.
Lines of riot police are facing off against protesters.
Some of those marching through the French capital bear the scars of their injuries, with prominent protester Jerome Rodrigues covering his wounded eye with a patch.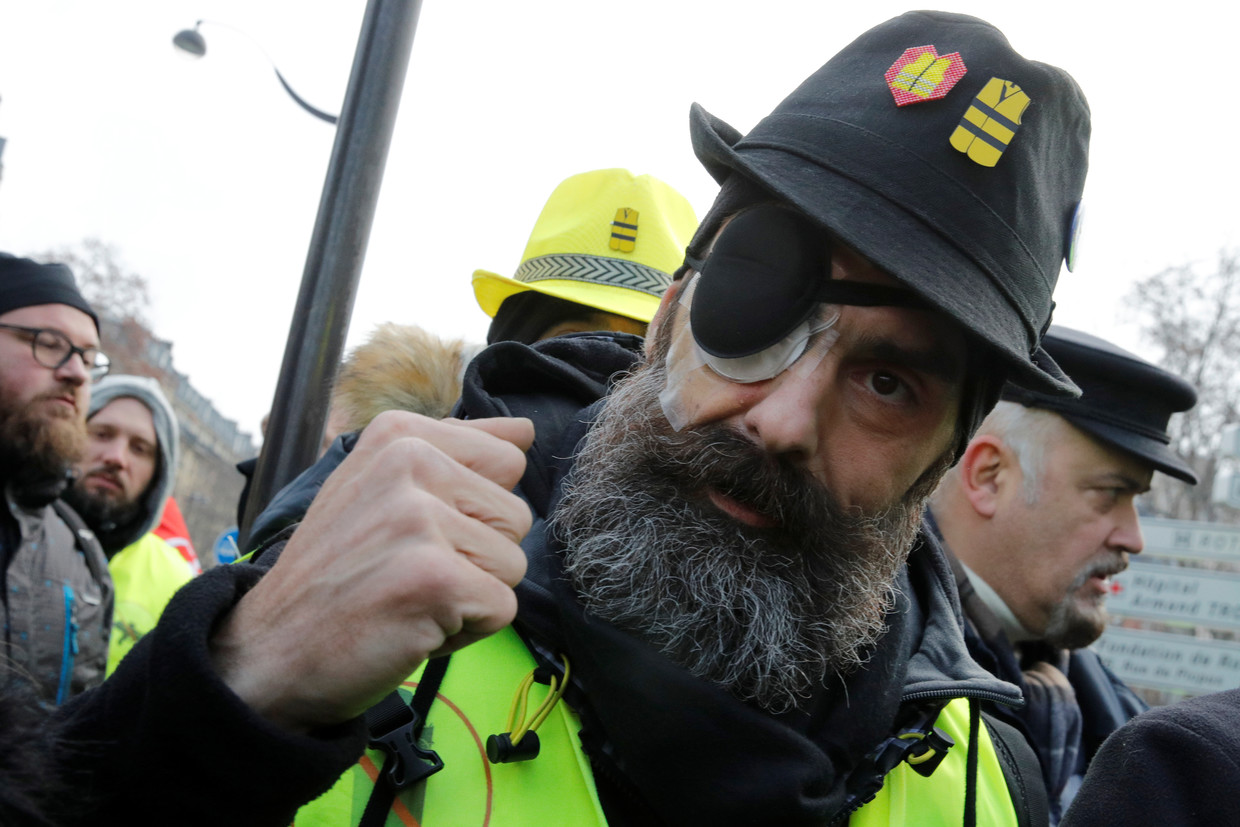 Jerome Rodrigues © Reuters / REUTERS/Philippe Wojazer
Rodrigues became a symbol of the violence of the protests after he was injured during clashes with police. But he's not the only one to become a victim of the 12-week rally. Officials estimate at least 1,900 protesters have been injured since protests began on November 17.
— RT (@RT_com) December 1, 2018
Mohammad Al-Azza in this picture rests in the hospital the morning after being shot in the face with a rubber-coated steel bullet by Israeli forces in Aida Refguee Camp. Beit Jala, West Bank, April 9, 2013. Al-Azza underwent several surgeries to remove the bullet and reconstruct his shattered cheekbone. (Photo by: Ryan Rodrick Beiler/Activestills.org)
Mohamed's father said that his son underwent surgery on his eye while he was handcuffed to the hospital bed. He also said that doctors used metal plates to reconstruct his face which was crushed by Israeli forces after he was wounded.
He added: "My son was trapped, handcuffed and had his legs chained in the ambulance until he was admitted to the hospital. He is banned from family visits while in hospital and is in a serious condition."