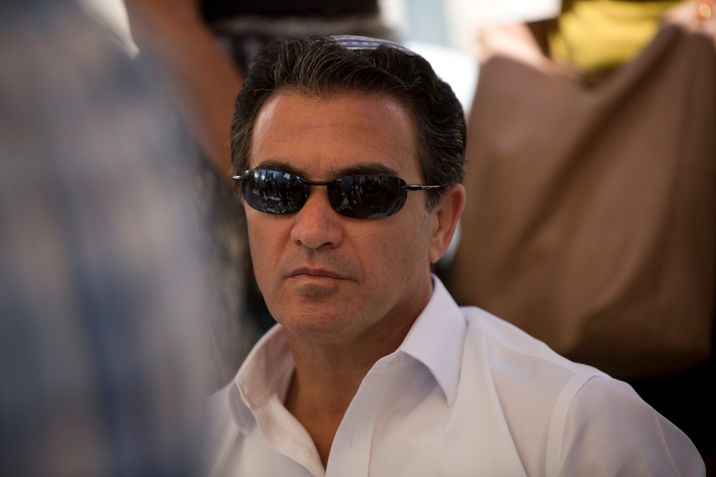 In this Sunday, July 3, 2016. photo, Yossi Cohen, director of Mossad, Israel's state intelligence agency, attends the funeral of Miki Mark who was killed in an shooting attack in the West Bank Friday, in Jerusalem.
AP Photo/Oded Balilty
The US and Iran exchanged threats over the oil dispute, with the Hormuz Strait at the center of attention
Mossad chief Yossi Cohen secretly visited Washington last week and held meetings with senior White House officials to discuss Iran, according to Israel's Walla! NEWS, ahead of President Hassan Rouhani's meeting in Vienna with remaining parties to the nuclear accord.
The meeting was said to focus on continued close coordination between the United States and Israel on Iran.
Israel has launched a concerted diplomatic campaign to convince allies to get on board US President Donald Trump's campaign against Iran while working with Washington to weaken the government in Tehran, Israeli media reported Tuesday.
Prime Minister Benjamin Netanyahu demanded in a speech last week that Europe must stop "financing" and "appeasing" Iran.
But Iran's remaining partners in the 2015 nuclear deal vowed Friday to keep the energy exporter plugged into the global economy despite the US withdrawal and sanctions threat.
Three European nations along with Russia and China met with Iran to offer economic benefits and assurances that would lessen the blow of sweeping US sanctions, two months after President Donald Trump walked away from the landmark nuclear deal.
Trump will meet with Russian President Vladimir Putin in Helsinki this week.
US President Donald Trump (L) and Saudi Arabia's King Salman attend a signing ceremony at the Saudi Royal Court in Riyadh, during Trump's first overseas presidential trip, in May 2017
MANDEL NGAN (AFP/File)
Russian, Israeli, and American rhetoric have converged recently regarding Iranian presence in Syria, where Russia helped broker a purported "end to violence" peace agreement that saw the Syrian army regain control after seven years over key areas in the southern region bordering Jordan and Israel.
Since Trump's shock move in May to withdraw from the Iranian nuclear deal, which dismayed all other signatories, Washington has warned other countries to end trade and investment in Iran and stop buying its oil from early November or face punitive measures.
The US and Iran exchanged threats over the oil dispute, with the Hormuz Strait being at the center of attention.
Last week, a US Navy Central Command spokesman said that navy is ready to secure the flow of commerce in the Persian Gulf, following threats from Iran's Revolutionary Guard (IRGC) to block the regions oil export going through the trafficked Hormuz Strait.