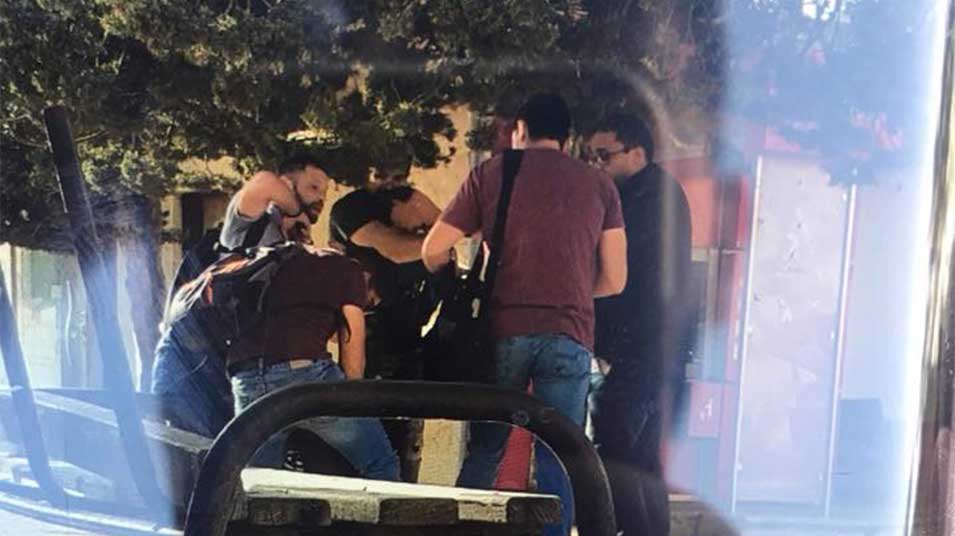 Early on Wednesday Zionist group of terrorists invaded the Birzeit university campus in an undercover operation to arrest the Student Council president Omar Al Kiswani.
In a condemnation statement released today by the University of Birzeit the University stated the following:
Birzeit University condemns the storming of university campuses and the arrest of student council president Omar al-Kiswani on March 7, 2018 at 4:00 pm, in flagrant violation of international conventions and conventions condemning attacks on academic facilities.
A group of undercover Israeli soldiers dressed as students and university guards attacked the students at the university campus. The Israeli soldiers attacked back after they were discovered then a military force of the occupation forces backed the undercover forces. They detained the university guards in the guard room and kidnapped the student.
The university considers this an extreme and barbaric intrusion, In addition it is a continuation of the policy of systematic occupation to destroy the educational life in Palestine by targeting academic institutions, especially institutions of higher education.
Birzeit University strongly condemns these violations by the Israeli occupation, which uses the undercover in violation of the inviolability of institutions of higher education and appeals to international human rights and academic institutions to support Birzeit University and institutions of higher education, because these violations hinder the progress of educational institutions and the performance of their academic and humanitarian role.
Birzeit University stresses that these attacks are a continuation of the policy of occupation that targets all segments of the Palestinian people.