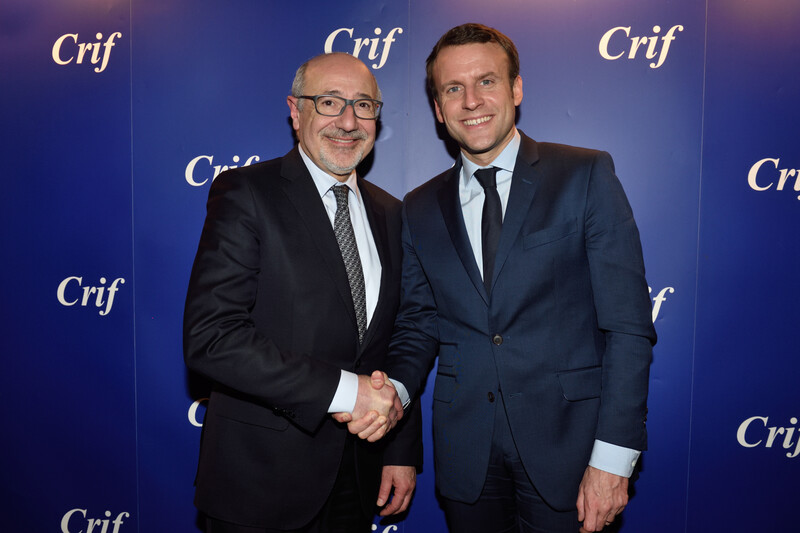 Emmanuel Macron, right, then candidate for president of France, shakes hands with Francis Kalifat, president of the French Israel lobby group CRIF, at the group's annual gala in Paris, 22 February. Erez LichtfeldPolaris/Newscom
France's powerful Israel lobby group
CRIF
has forced another candidate to quit next month's parliamentary elections.
CRIF, a strongly pro-Israel Jewish communal organization,

announced

that William Tchamaha has been dropped by President

Emmanuel Macron's

La République en Marche party due to an "anti-Zionist" tweet.
He's the second candidate forced out for expressing support for Palestinian rights and international law.
— CRIF (@Le_CRIF) May 19, 2017