This is re-blogged from the
https://www.indiegogo.com
.. Please if you have any questions you can directly talk to the owner of this fund raise Doctor Hasanain.
I am Dr.Jihad Mahmoud Hasanain from Rafah .
I work at Abu Yousef Al Najjar Hospital , Rafah " on the South of Gaza city "
Istarted to support children in their shelters and to reach the out-of access children where they live in poor and unhealthy non sanitized conditions during summer 2014 war on Gaza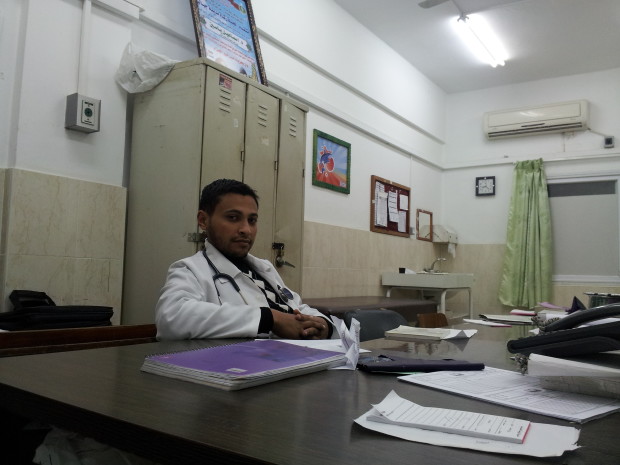 " Dr.jihad during a night shift at the Hospital "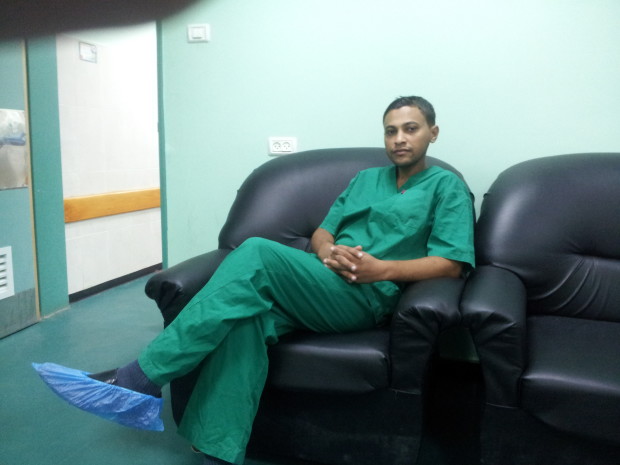 " Dr.Jihad at the Operation Room During the Last war on Gaza "

The M.P.C. aims to :

➢ Reach All unreached children
➢ Provide Medical Aid
➢ Give consultations and Awareness Campaigns
➢ Provide sanitary facilities
➢ Applying Screening for common diseases and proper long
term management
➢ Insure healthy Dietary and Educational and health Access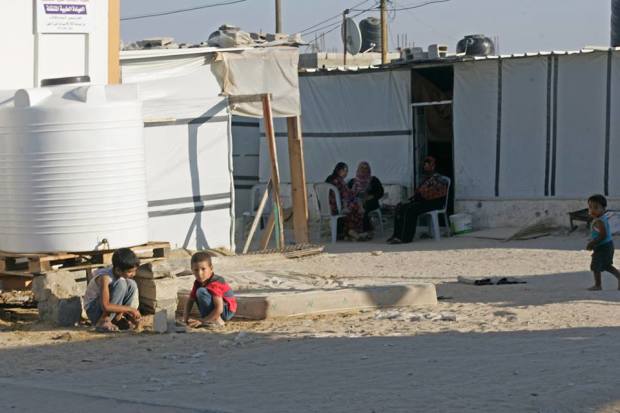 After three Gaza Wars
Three Gaza wars (Dec2008, Nov2012, Jul2014) Brought Gaza life to hell, buildings down, no infrastructure, no clean water, no enough medical and health services.
The 8 yrs siege on Gaza and the unsupported government make about 400 hundred medical doctors unemployed even the governmental hospitals need more far than this number .

According to PCHR Statistics about the 50-day war 2014, 2191 Palestinians were killed and more than 527 of them were children, about 3306 children were wounded and had temporary or permanent disabilities.
According to the United Nations Relief and Work Agency (UNRWA), more than 300,000 Gazans had been sheltering in its schools on August19th 2014, and up to 500,000 people have been displaced by the conflict.
The UN estimates that more than 20,000 homes have been reduced to rubble or rendered uninhabitable and workers are racing to avert humanitarian crisis by fixing damaged water mains and power lines .

Out reach medical Services
The Out Reach medical services became necessary in Gaza to cover wide range of children of borderlines areas, children without shelters, uninsured children and children with low socioeconomic backgrounds and to cover another group of low educated careless group.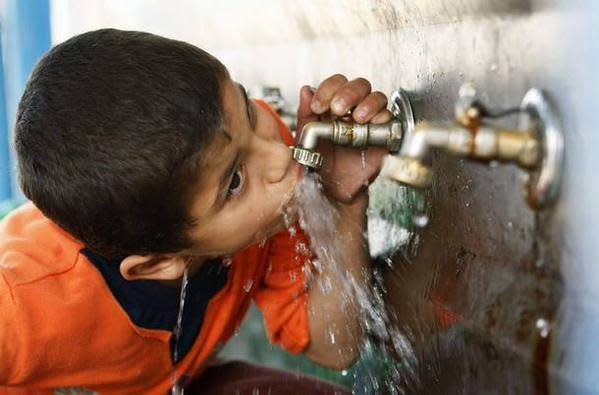 Common Children Health problems In Gaza Strip most preschool and school age children complain of :
● Anemia and dietary efficiencies
● Infectious Diseases
● Hereditary Problems
● Mental health and psychiatric problems

Anemia Among Gazan Children
A cross-sectional study was conducted between May and September 2012. A total of 357 preschool children were selected using multistage sampling method from Jabalya refugee camp, El Remal urban area, and Al Qarara rural area. Anthropometric indicators for children were measured using the WHO guideline. Descriptive and multivariate analyses were conducted to determine the prevalence and associated factors of anemia.
The overall prevalence of anemia was 59.7% among preschool children in the Gaza Strip, 46.5% and 13.5% of which are mild and moderate, respectively. Boys were more susceptible to this deficiency than girls. Hemoglobin level decreased in children living in poor households. Underweight children were more susceptible to anemia than normal weight children
Infectious Diseases
Of most common are gastrointestinal parasites among pre-school children in Gaza.
A study of 679 stool specimens were collected from pre-school
children aged <10 months to 60 months attending Ard El-Insan Association
(Community primary health care center) in Gaza city. Stool specimens were
inspected by a direct smear microscopy and sedimentation techniques. The
study found that 16.6% of the studied children were infected with intestinal
parasites. Infection with Giardia lamblia showed the highest prevalence
(10.3%) among other parasites detected. Intestinal parasite prevalence was
higher among male children than females. All age groups were susceptible
for parasitic infection and no clear trend due to age.
Possible causes that infections are common :
● Overcrowded shelters and houses
● Water pollution
● Bad sanitary measures
Other common infections in Gazan Kids :
● Upper respiratory infections, Otitis Media
● All types of Gastroenteritis
● Meningitis
Hereditary Problems :

Hereditary and congenital problems are of the highest rates
among the world here in Gaza, this mainly because of :
● Traditions of relatives marriage
● Early marriage (sometimes children marriage)
● Chemical effects of war weapons
● Lack of genetic consultation and advisory campaigns.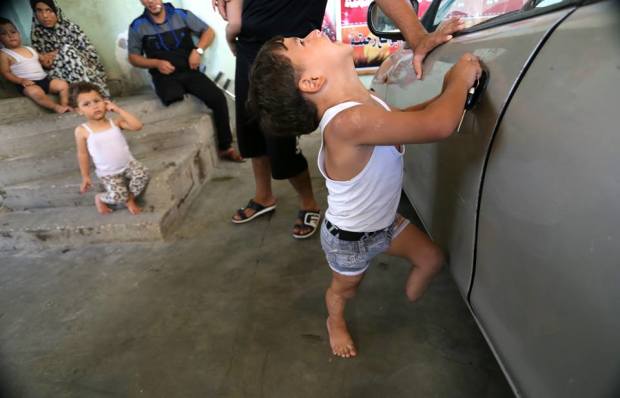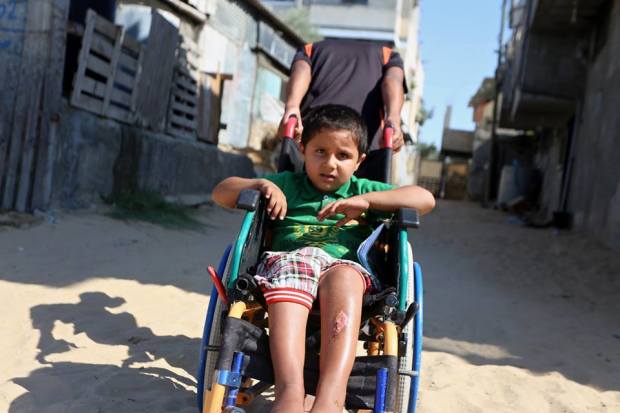 Why Children ?
The Out Reach medical services could serve every one, but more than 65% percent of Gazan population are younger than 15 yrs (2009), this implies that children compose the whole society and its future, thus serving children is the most necessary and required.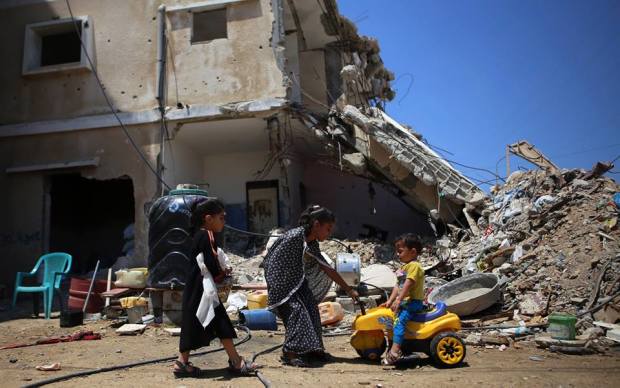 Mobile Pediatric Clinic
" M.P.C "
"The Project Is not the first worldwide.. but it is most needed in Gaza "
It is Endless Project. It is estimated to help 5000 children every month.
It is planned to continue working as funds there and always our volunteers are enthused .


Mobile clinic will help more than

60,000 within the first year only .
Our team has a predetermined rural and nomadic areas including many borderline areas and of most the Marginalized areas. Most of these areas in :
1)North Gaza
2)Middle Camps
3) Almawasee (between Rafah and Khanyounis)

4) Southern Rural areas
Required instructional fund is calculated to cover :
(1) 4-6 meters long van and turning it to a clinic with all requirements .. need : (50.000 $)
(2) Medical instruments including Stethoscopes,Otoscopes, Torches and hammers, Mazhurhs, Fundoscopes, oxymeters,Glucometers, samples Sphegmanometer, Thermometers in addition to tow laptops :
need (4200$)


Details

:
The 4-6 meters long van will include a clinic " room and a small ICU unit with an oxygen Supply, monitor, DC Defibrillator, and most of ICU instruments, but not a ventilator, it will include a call-machine that we could access Red Crescent and Emergency service anytime anywhere.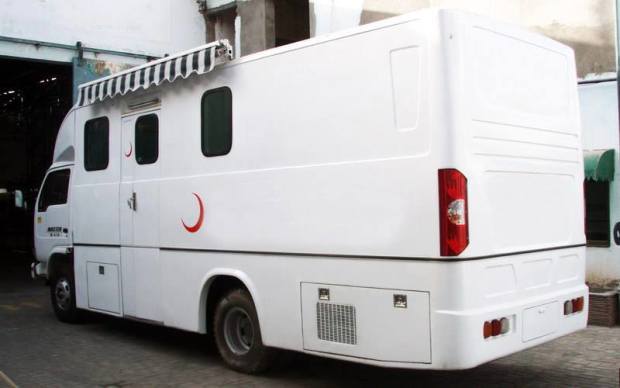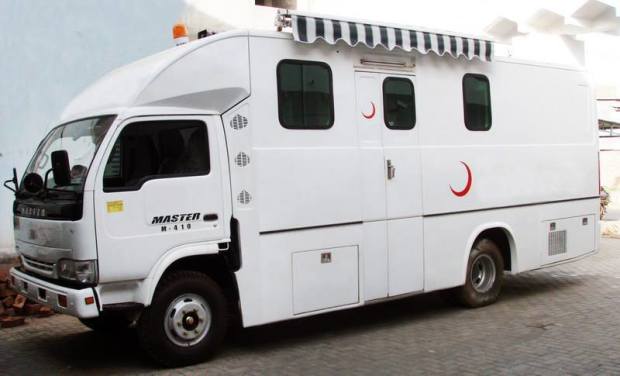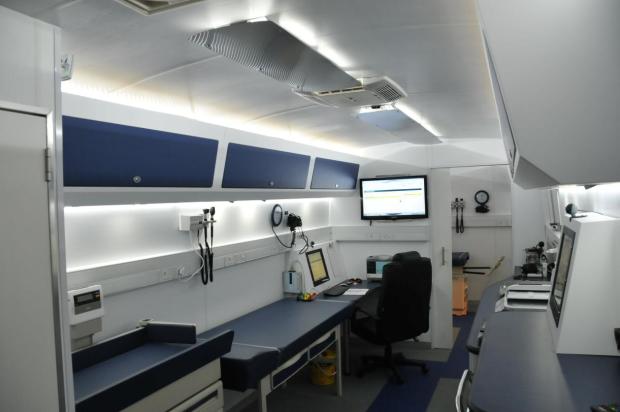 " these photos are an Examples for the bus we planned to use as a clinic "
(3) Required operational fund is calculated to cover (2000 $) monthly :
● Disposables, Fuel
● Labs
● Sanitary tools
● Volunteers' gifts
● Driver's salary
● Medication " we make agreement with four pharmacies that will provide the needed Drugs with a cheapest price "
The Project is planned to give each individual child a file that he could follow up and re-seek our help anytime later easily.
It would be an electronic recording system .

Timeline
The 4-6 meters long van will put its wheels and go on the 1st of July 2016
if all things going OK as planned .
● Then our work will be on monthly basis , every month we will visit 10 areas, each 2 days, with a full-day work.
"Lack of donation /
is the only thing that will prevent continuing this project "
WE NEED The sum of
54.200 USD
to make this supreme project helping Gazan children come true, another monthly
2000 USD
are required to continue our endless project
( and this will be available as we will provide a semi-free medical services as the patient will pay 2-4 $ to get the services and for children who don't have money to pay .we will provide the services with free charge )" the project made for them basically "
In planning ,The project are going to have days of work ..
every day in different area with different children. each work-day will have a name and well be celebrated and covered on media.
●Each Donor who donates Above 1000 USD will have a work-day with his own name. Pictures and reports of that day well be sent to him.
If we failed to collect 54.200USDbefore April 2016 ,then we have some other plans :1)Minimizing project costs with decreasing effectiveness
2)We have other plans in help improving children health
3)We will call back donors to ask them for using their money in other projects or returning it back

f you consider any assistance or ask for more details please refer to my accounts on Facebook DrJihad M. Hasanain or you can send me message via
e-mail : dr.jihad90@gmail.com

You can help me by Donating to this online fundraising campaign and share the link widely with your friends, family and everyone who can contribute.
also you can help by spreading the Hashtags of #Mobile_Pediatric_Clinic on social media with link of this campaign .